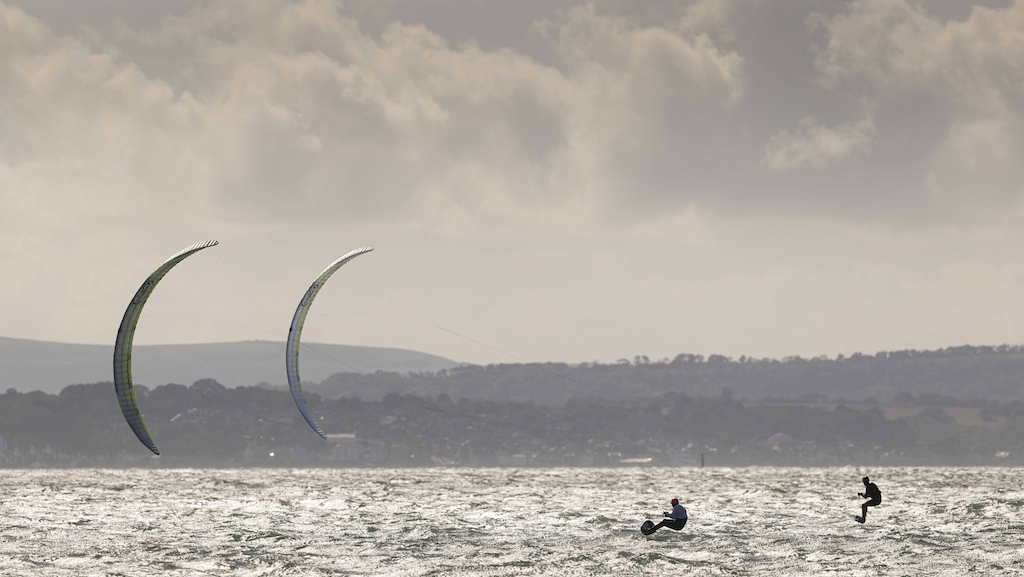 Today's westerly breeze was blowing consistently over 25 knots and gusting up to 35 knots, so it was no wonder that some riders decided to keep their powder dry for Tuesday's opening races. There was a difference of opinion about whether or not it was a good call to go and join in on the practice racing on Monday afternoon.
Italy's Mario Calbucci was pleased to have jumped in the sea and taken on the afternoon's challenging conditions. "I've been training a lot in stronger winds at home and it's good to get out there and make sure everything is OK and to make sure you're all tuned into the conditions. If you don't do it today, you have to do it tomorrow and that makes things harder for when it matters, I think."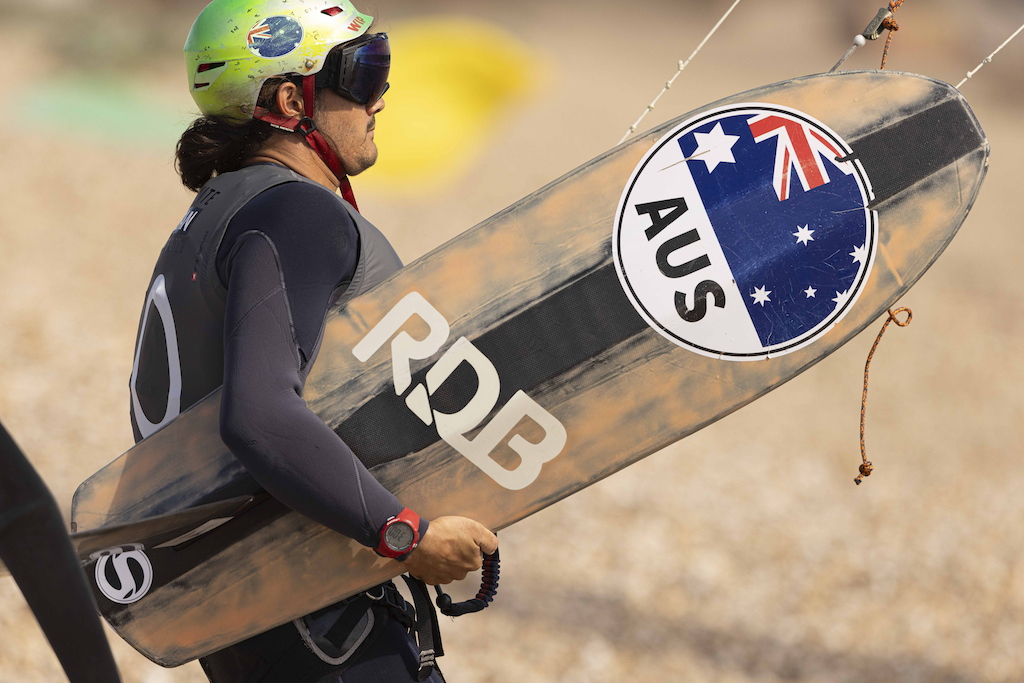 Kai Calder from the USA disagreed. "I've spent many years racing in the Bay [notoriously windy and wavy San Francisco Bay], so I know that I'm comfortable in these conditions. I don't need to prove myself or my equipment. Better to be relaxed and rested for the first day of competition," he said..
Ellie Aldridge says she's excited to be contesting the European Championships on home waters, but the British rider is also keeping a weather eye on the forecast. "It looks like we're getting the leftovers from the hurricane that hit America and it's going to be the top end of racing conditions if we manage to get out there. Either it will be survival on the water or sitting in the café sheltering from the rain. It's been a while since we've raced in big wind, this season has mostly been a year of light airs, but I've done a few days training in stronger wind so I'm feeling ready if it happens."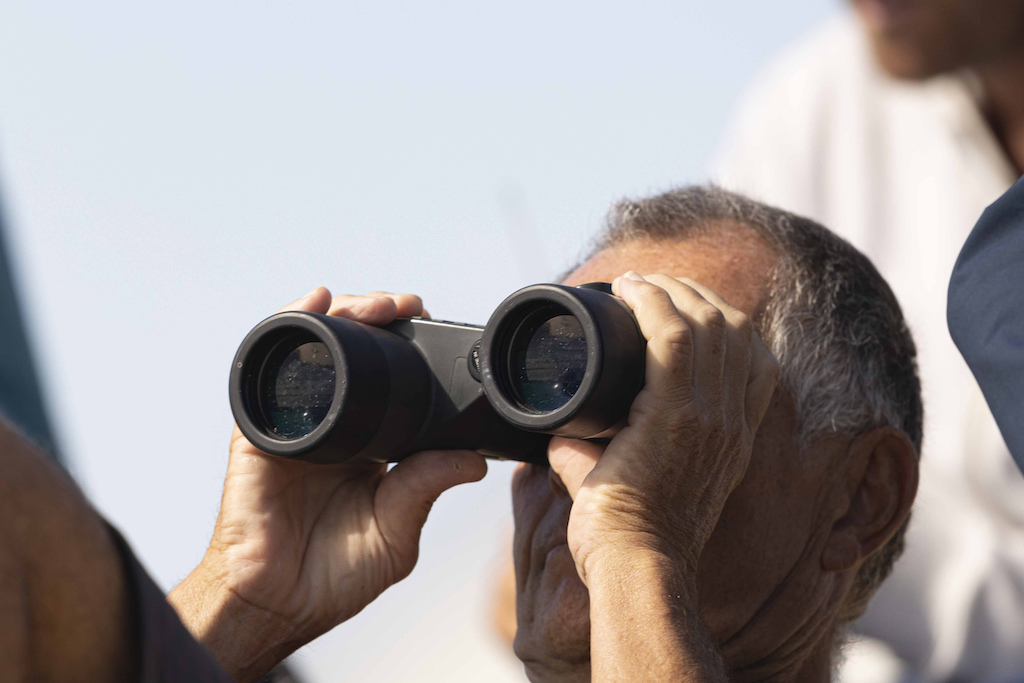 © IKA media / Mark Lloyd
Assuming all goes to schedule, qualifying races begin on Tuesday 19 September, with the riders looking to get through to the top 25 contesting Gold Fleet. The last day is Sunday 24 September, when the top 10 will fight for a place on the podium in the Medal Series. The final two days will be livestreamed on YouTube and Facebook.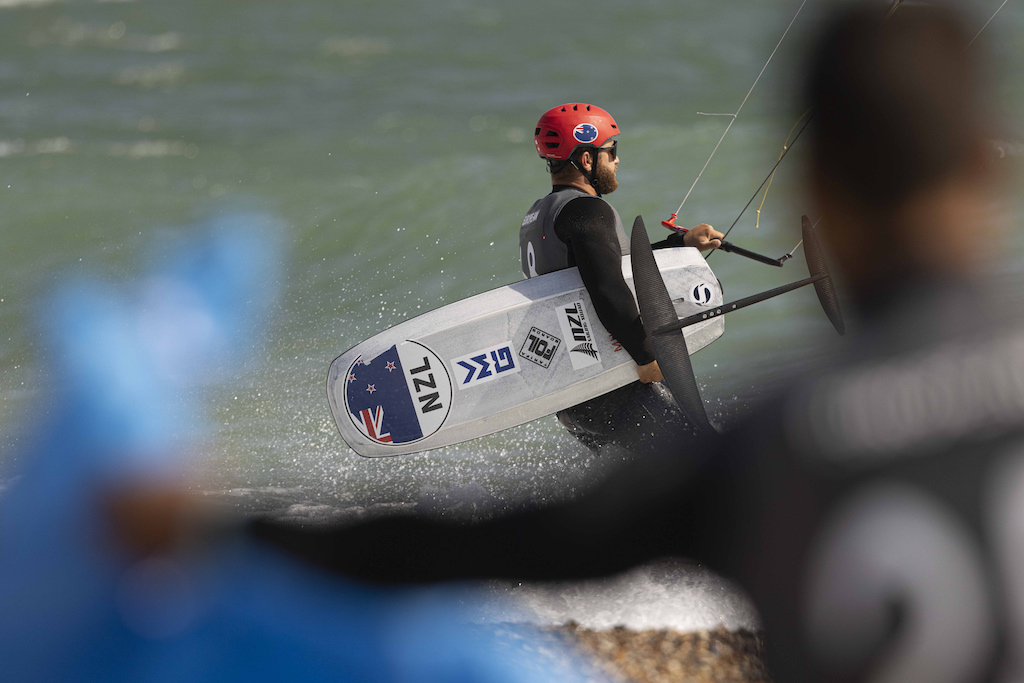 © IKA media / Mark Lloyd