En route to Paris 2024
Formula Kite will be the equipment used for kiteboarding's inaugural appearance at the Olympic Games. The sailing events of the XXXIII Olympiad will be held off Marseille at the Mediterranean Sea.
Welcome to Dakar / Senegal
Being postponed to 2026, the African Continent will see Boys and Girls Individual Kiteboarding, Boys and Girls Individual Windsurfing, and Boys and Girls Dinghy events. A total of 128 young sailors are expected to participate.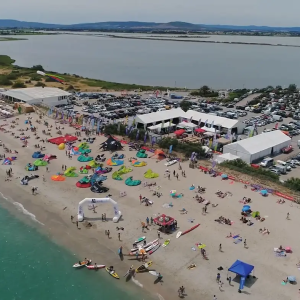 Last Event
European Championships



Montpellier 2021
France



Event Winners
| | | |
| --- | --- | --- |
| | | |
| | Daniela MOROZ | |
2021 Formula Kite World Rankings
Rankings as of 20 Sep 2021
For full rankings klick here
| | | | | |
| --- | --- | --- | --- | --- |
| 1 | Maximilian MAEDER | | 2 | 200 pts |
| 2 | Bruno LOBO | | 2 | 193 pts |
| 3 | Toni VODISEK | | 2 | 192 pts |
| 4 | Jakub JURKOSWKI | | 2 | 168 pts |
| 5 | Victor BOLANOS LOPEZ | | 2 | 166 pts |
| 6 | Ejder GINYOL | | 2 | 163 pts |
| 7 | Riccardo PIANOSI | | 2 | 161 pts |
| 8 | Jis VAN HEES | | 2 | 161 pts |
| 9 | Julien QUENTEL | | 2 | 148 pts |
| 10 | Michal WOJCIECHOWSKI | | 2 | 147 pts |
Rankings as of 20 Sep 2021
For full rankings klick here
| | | | | |
| --- | --- | --- | --- | --- |
| 1 | Kirstyn O'BRIEN | | 2 | 200 pts |
| 2 | Julia DAMASIEWICZ | | 2 | 185 pts |
| 3 | Magdalena WOYCIECHOWSKA | | 2 | 169 pts |
| 4 | Heloise PEGOURIE | | 2 | 162 pts |
| 5 | Nina ARCISZ | | 2 | 160 pts |
| 6 | Gal ZUKERMAN | | 2 | 146 pts |
| 7 | Lizeth LOAIZA | | 2 | 120 pts |
| 8 | Maria Do Sorocco VASCONZELOS REIS | | 2 | 120 pts |
| 9 | Dominika SAWICKA | | 2 | 115 pts |
| 10 | Nina BIVAUD | | 2 | 104 pts |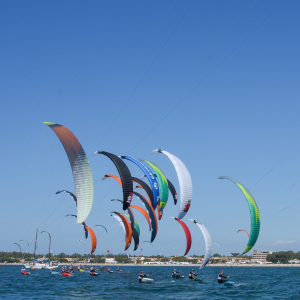 Next Event
World Championships

Torregrande 2021

Italy

| | | | |
| --- | --- | --- | --- |
| | | | |
| U19 World Championships | PanAmerican Championships | European Championships | World Championships |
| Individual | Individual | Individual | Individual |
| Gizzeria | Cabarete | Montpellier | Torregrande |
| 12 Jul 2021 - 18 Jul 2021 | 16 Aug 2021 - 22 Aug 2021 | 06 Sep - 12 Sep 2021 | 11 Oct 2021 - 17 Oct 2021 |
| 100 Points | 100 Points | 100 Points | 200 Points |
| --- | --- | --- | --- |
| REGISTER | REGISTER | REGISTER | REGISTER |