Class Approved Nationality Flags and Class Insignia
Class Rule C.6.2 requires that "The class insignia shall be placed on the bottom of the hull, centered behind the mast box / mast track, within an area of 10x10cm, and shall not be trimmed, cut, or covered by other materials."
Hull manufacturers can download the class insignia file here for direct application:
Diameter: 80mm
---
New Class Rules C.7.4 and C.3.2.(c).2 require that the nationality flag is displayed on hull and helmet at IKA Formula Kite World Championships, Continental Championships, World Sailing Events or Regional Games. Only Class approved designs shall be used.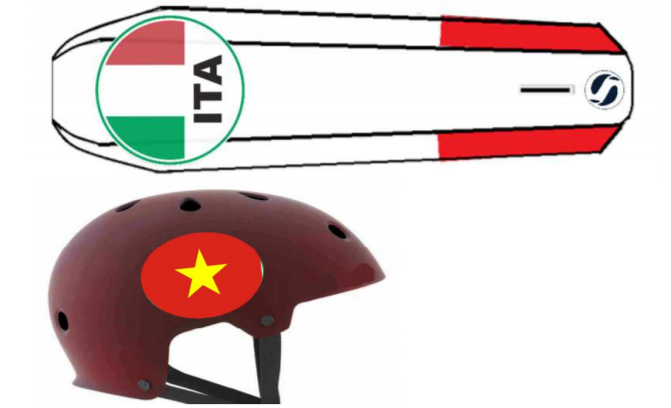 The Class approved designs can be downloaded below and may be produced locally to exact specifications. It is the responsibility of the competitor to ensure correct application.

If a nationality flag is missing, please contact that IKA office.
Stickers can also be ordered from these recommended suppliers:
Approved Nationality Flag Designs - Hull
Approved Nationality Flag Designs - Helmet